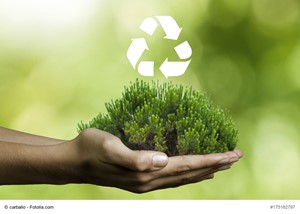 When you own a home, you want to reduce your costs as much as possible. As a homeowner and environmentally conscious person, you may also want to reduce your carbon footprint and reduce the amount of waste that you and your family produce. Read on for some tips on how to reduce the amount of trash you produce on a weekly basis and see what a difference you can make in your little corner of the world.
Find Reusable Products In Lieu Of Disposable Ones
There are so many convenience products that we find on store shelves. For every type of product that you can just throw away, you can find something reusable. Products that you can substitute include:
Washcloths instead of disposable makeup wipes
Reusable water cups instead of disposable bottles
Washable plastic cups substituted for disposable ones
No paper plates
Use washable plates instead of paper plates
Dust with rags, not paper towels
Use reusable grocery bags
Drink coffee out of a refillable mug
Buy reusable containers to pack a lunch in
Any products that provide less buildup of waste are better for the environment. Many times, we rely on convenience for ourselves and our families, but convenience can be costly to both the environment and our budgets.
Use Natural Cleaning Products
Many cleaning products contain harsh chemicals that are dangerous for our bodies and our environment. There are many things right inside of your kitchen cabinets that can be useful and effective in cleaning your home. Items that you can clean with include:
Baking Soda
Vinegar
Lemon juice
Castille soap
Wth just a few products, cleaning naturally is easy. You won't have to worry about harming children, pets, or yourself by using these all natural items that can be found right in your kitchen. You also will have more space in your cabinets because you'll need fewer bottles to stock your cleaning supply. Vinegar can be used to clean most things in your home, and it does the job pretty well compared to its harsh chemical counterparts.
Your new lifestyle that consists of less waste will take some time. You can gradually switch different products and containers as you move through your days. This will be a much more practical approach than just starting from scratch all at once. Not only is changing your lifestyle a time investment but a money investment since you'll need to buy new products to replace old ones initially. Over time you should see a big difference in your wallet and your trash can with your waste-free lifestyle.